Natural Nasal Spray Nasodren®
Nasodren®  is a 100% natural, effective and safe nasal spray for the relief of all symptoms of persistent and heavy colds and sinusitis. Fast relief from the first application.
Innovation in the treatment of sinusitis
Nasodren® natural nasal spray is a freeze-dried powder obtained from the natural extract of fresh tubers of Cyclamen europaeum.
The Cyclamen extract prepared as a nasal spray (Nasodren®) is used to relieve all sinusitis symptoms: nasal congestion, runny nose, facial pain, and a decrease in or loss of smell, as it removes retained mucus in the nostrils and paranasal sinuses.
Nasodren® is a Medical Device Class I (MDR 2017/745).
A unique mechanism of action
One application, 24 hours of relief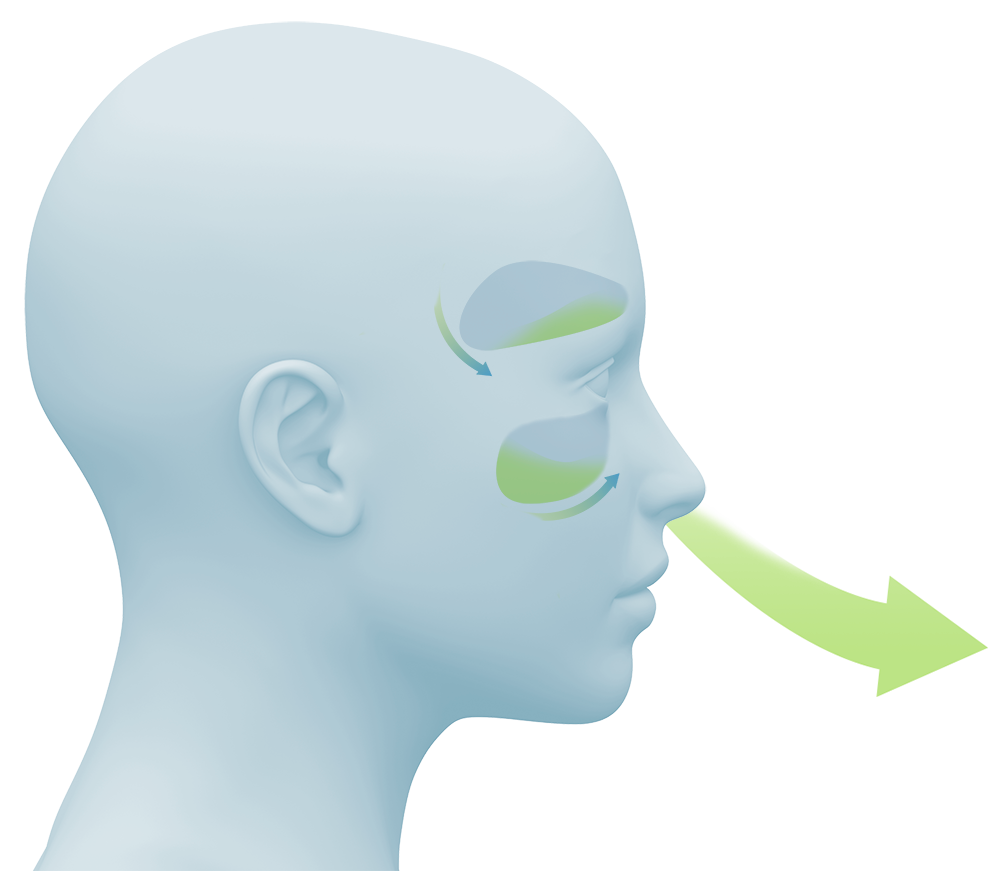 Drains the accumulated mucus
It reactivates the physiological defence mechanisms of the upper respiratory tract
Cleanses the nose and paranasal sinuses
It physically stimulates the nerve endings (mechanoreceptors) of the nasal mucosa
Reduces nasal congestion
It helps improve nasal breathing
Learn more about the mechanism of action.