Access the free e-health service with our sinusitis specialist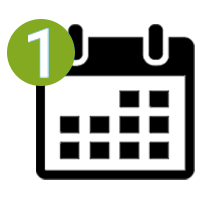 To book an appointment with Dr. Relats, a doctor specialising in sinusitis, contact Andrea to arrange a date and time as soon as possible. You can use any of the communication channels we have available.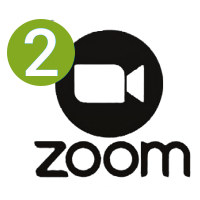 When you have the day and time for your online consultation with our sinusitis specialist, you will receive a link for your video consultation through the Zoom application.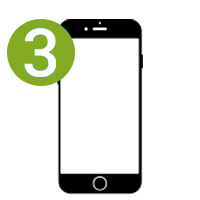 On the day and the time scheduled for your online consultation with our expert sinusitis doctor. Enter the link that we provide you through the Zoom application and get answers to all your questions!
Consult our sinusitis specialist
We will be happy to help you: We are committed to you.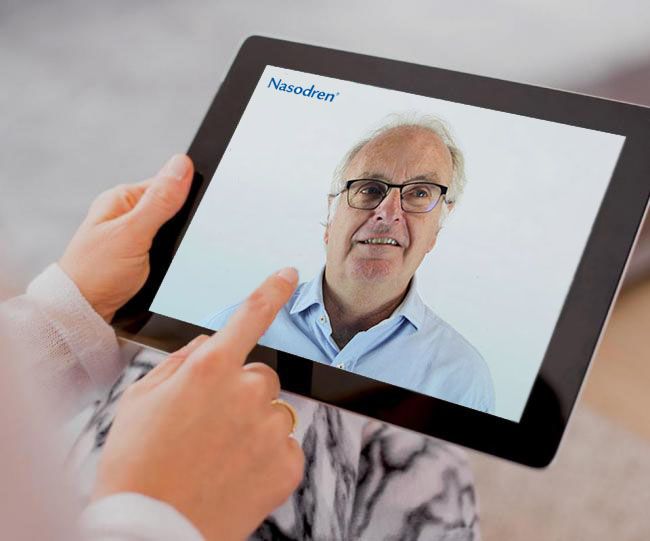 Our e-health service is performed by a doctor with more than 12 years of experience in the study and research on sinusitis.
The telemedicine consultation is free for the patient, being the mission of Hartington Pharmaceutical to bring this new personalized online service to those patients suffering from acute or chronic sinusitis.
During the consultation they will perform:
Diagnostic orientation
Clinical recommendations and resolution of questions about chronic sinusitis
Preventive advice or use of prescribed products. How to use them, combine them, and eliminate their continued use in case of unhealthy dependencies.
Follow-up of the diagnostic orientation if necessary.
Approximate consultation time for our sinusitis specialist: 20min.
When to ask for a consultation with our sinusitis specialist?
Our chronic sinusitis specialist will help those patients with a tendency to suffer acute or chronic episodes of sinusitis. The advice for those patients who suffer from sinusitis during an episode of more than 3 months is of special importance.
Remember that to receive your online consultation you need:
Download the free app from the link received to your e-mail or WhatsApp
Confirm that you have a good Wi-Fi or data connection
If you cannot keep the appointment, remember to cancel or modify it 48 hours before
What do our customers say?
"When you are suddenly diagnosed with sinusitis of the left maxilla in times of confinement and quickly, you immediately think of something decisive and that is when I discover NASODREN. At the time of application you suffer a kind of nasal irritation that causes an activation of both nasal and pharyngeal secretions. In my case the irritation was greater the second day than the first, my secretions were clear and fluid. This irritation subsides in a while and you notice a sensation of increase and improvement of inspiration. Treatment should not be abandoned before the recommended time. Any doubt that arises is solved immediately by a whole team of professionals. Thank you so much for everything. 100% recommended product.

Neus
"Hello, when I did my military service when I was 21 years old in the high mountains, the temperatures were extreme and the constant cold below zero caused me sinusitis, now I am 54 years old and since then I have treated myself 3 times with antibiotics and nasal solutions, but still when Winter arrives and in times of high pollen concentration in spring-summer, my nasal mucous membranes become inflamed and I have problems. Nasodren in the first two takes already helped me to evacuate mucus with infection (yellow color) and after 10 days of treatment, the inflammation of my forehead and eyebrows has completely decreased, and the pain, it is wonderful, I will continue up to 14-15 days, to clean well. I am very happy without any hassle, wonderful and also a natural product.

Manel V.
Frequently asked questions about the e-health service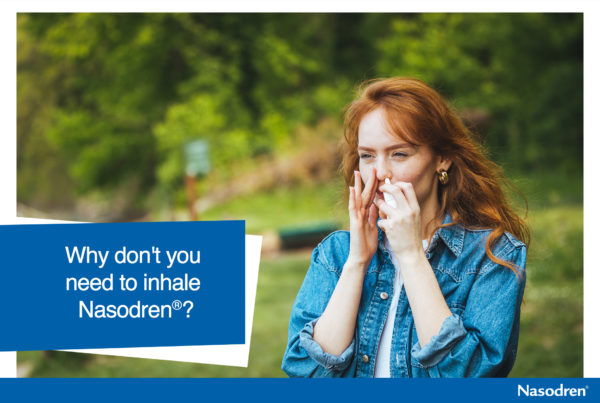 Since the saponins must act at the level of the nasal mucosa, it is necessary to avoid inhaling when using Nasodren®. The correct way to use it is to stop…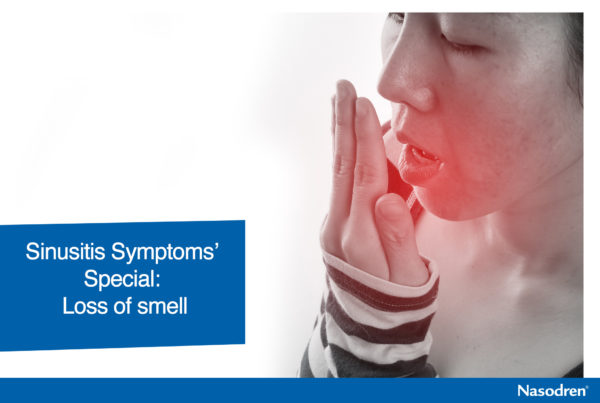 Smell, perhaps the least valued of the five senses, plays an important role in the perception not only of smells but also of taste. The loss of smell affects taste,…
Do you know if you have sinusitis?
Take the test and find out!